Holmes Heating AC & Refrigeration Inc.
Holmes Heating AC & Refrigeration Inc. is your local source for full service heating and cooling system repairs and installation. We've been taking care of the heating and air conditioning needs of people in Beachwood, NJ since 1983, and in that time we've built ourselves a reputation for caring customer service and outstanding repair work.
Heating & Air Conditioner Contractor in Beachwood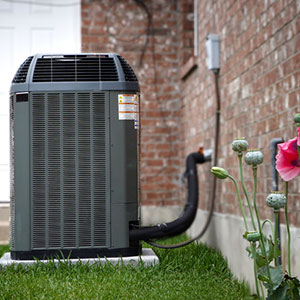 When it comes to air conditioner repair in Beachwood, NJ, Holmes Heating AC & Refrigeration Inc. is your number one source for fast, reliable and long-lasting service. Our heating and air conditioning experts have been in the business for years and have learned all the tricks of the trade over the duration of their work in the field. That's why you can rest easy knowing that when you receive a service from us, you'll be receiving service from a knowledgeable professional with all of the experience and tools necessary to get the job done right. Whether you need air conditioner repair or furnace installation in Beachwood, NJ, we're the place to call for quality care.
Looking for the most reliable air conditioning or heating repair in Beachwood, NJ? We offer a wide variety of heating and cooling services, and we specialize at being your local full service professional HVAC, air conditioning, heating and refrigeration contractor. We can provide heating services, heating installation, heating repair, boiler services, boiler installation, boiler repair, furnace services, furnace installation, furnace repair, air conditioning services, air conditioning installation, air conditioning repair and all ventilation services, as well. We can service any make or model of heating and cooling system, including both residential and commercial units. We've been providing high quality heater and air conditioner service in Beachwood, NJ for decades, and we're committed to continuing to serve the people in our community. Take a look at why we are so highly regarded by our customers:
We are licensed, insured and have continual training in the industry to provide the utmost quality service and craftsmanship.
We are North American Technician Excellence certified to provide air conditioner and heater service in Beachwood, NJ.
We have our Home Improvement Contractor registration, license #13VH00205500.
We have been providing air conditioning and furnace repair in Beachwood, NJ for over 30 years.
We proudly service all heating and cooling repair and installation needs in any cities within 25 miles of Beachwood, NJ.
We Service the Following Areas:
Toms River, NJ
Brick, NJ
Jackson, NJ
Berkeley Township, NJ
Lacey Township, NJ
Beachwood, NJ
Lakehurst, NJ
Trenton, NJ
Asbury Park, NJ
Long Branch, NJ
Princeton, NJ