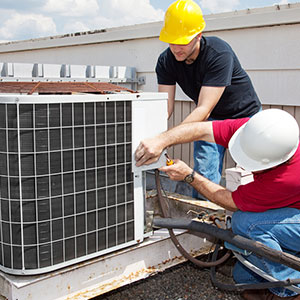 Have you recently purchased a new heating or cooling system, but need expert assistance to set it up in your home or business? The professionals at Holmes Heating AC & Refrigeration Inc. have been providing comprehensive air conditioner and heater installation in Toms River, NJ for more than three decades.
Our HVAC experts are well versed in every aspect of installation processes, as well as heater and AC repair in Toms River, NJ, and we can service every make and model. We only employ dedicated professionals who put a high value on superior customer service. Thinking of giving us a call for help? We offer a full spectrum of HVAC services, including:
Installation: Whether you've recently purchased a new commercial building or your home is due for a heating and cooling upgrade, installing a new furnace or air conditioner can be a daunting task to say the least. Call our knowledgeable professionals right away and we'll be more than happy to stop by and install your heating system or air conditioner in Toms River, NJ. We provide fast, reliable installation services that you can count on for years to come.

Repair: Heating and cooling systems don't last forever, which is why we offer our comprehensive repair services to get your residential or commercial building back to a more comfortable state. Our technicians can perform air conditioner and heater repair in Toms River, NJ for all models, so you won't need to worry about us being able to take care of your systems. We have the experience and the tools needed to take care of all your HVAC problems!

Maintenance: Is your heating or cooling system making a strange noise or not working at the capacity that it should? Fortunately, not every issue has to lead to a repair or replacement. Our service technicians know how to evaluate your systems to assess whether an extensive repair is required or simple maintenance will do the trick. We have all the tools necessary to get your heating and cooling systems back up to speed.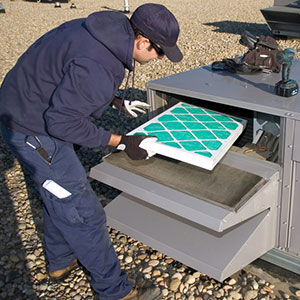 Has your air conditioner stopped putting out the power that it once did? Has your furnace stopped working altogether? Whether you're in need of a repair, an installation or an expert opinion, Holmes Heating AC & Refrigeration Inc. is the place to call for comprehensive service. Call us today at 732-349-3410 to speak with one of our knowledgeable professionals about what we can do to improve the heating and cooling system in your building.